One in every 50 homes listed for sale between 1 January and 15 April was sold, up from one in every 100 homes during the corresponding period last year, the latest research by Zoopla shows.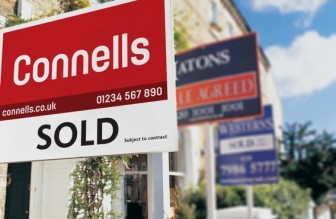 Running six weeks ahead of a typical year, this level of sales would not normally be achieved until the end of June, according to the property portal.
The latest findings from Zoopla in its monthly House Price Index reveal that the UK housing market has recorded £149bn worth of property sales in the first 15 weeks of this year, equating to almost double the value of homes sold in the same period in 2020 and 2019.
Acute market activity is eroding the volume of homes for sale, with the total number of homes available to buy, and not yet under offer, down almost 30% in the first half of April compared to average levels in the same period during 2017-19.
Glasgow, Bristol, Nottingham, Stoke, and…