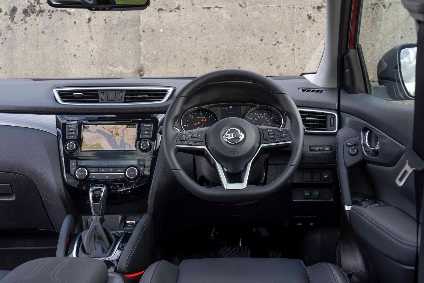 Nissan Qashqai: Comfortable, spacious, with an intuitive infotainment system.
Launched in 2007, the Nissan Qashqai started a trend for the compact crossover SUV. Since then, the market has been flooded with each still trying to carve out its own niche. Continuing just-auto/AICs's review of interior design and technology trends, we take a closer look inside the second-generation Qashqai to see what still makes this a popular choice.
The latest Qashqai (known as the Nissan Rogue Sport in the US) is offered in five trim levels, namely the Visia, Acenta, N-Connecta, Tekna, and Tekna+. Our Tekna incorporates a long list of standard equipment, from clever safety technology to 19-inch alloys. There is even a blind-spot warning system and another that detects driver tiredness.
Creature comforts
Tekna cabin is…