A frenzy of activity has driven UK property prices to a record high this month, just as the government launches a mortgage guarantee scheme to help people with small deposits on to the housing ladder.
Online property portal Rightmove said the average asking price jumped by 2.1% in April to a new all-time high of £327,797, an increase of £6,733 from March.
The surge was driven by a shortage of houses on the market, at a time when the coronavirus pandemic is driving many families to search for more spacious properties away from the cities, following the shift to working from home.
Some potential sellers are holding off until they have been vaccinated against Covid-19, agents say, adding to a dearth of properties available.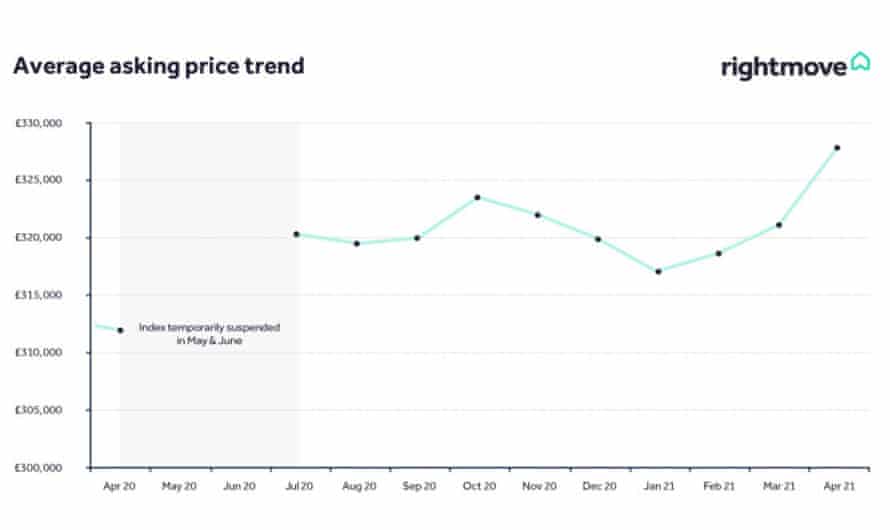 From Monday, several banks and building societies will begin offering mortgages covering 95% of a purchase price under the government guarantee…