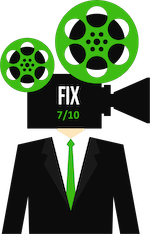 Review by Jonathan W. Hickman
Do you know an emotional hoarder? I've certainly known a few emotional vampires in my time, but a "hoarder?" The phrase is a new one on me, but the gleeful "The Broken Hearts Gallery" has introduced it into my lexicon.
When 20-something Lucy (Geraldine Viswanathan from 2018's "Blockers") goes through a painful breakup, she adds another memento to her growing collection. These otherwise worthless souvenirs remind her of past loves, but the effect is to stunt her forward progress. Lucy is permanently stuck, incapable of moving on.
Lucy's supportive roommates, Amanda ("Booksmart's" Molly Gordon) and Nadine ("Hamilton's" Phillipa Soo), immediately go into crisis management mode. Like everything in this highly stylized fantasy, the two world-weary, but chipper gals have…